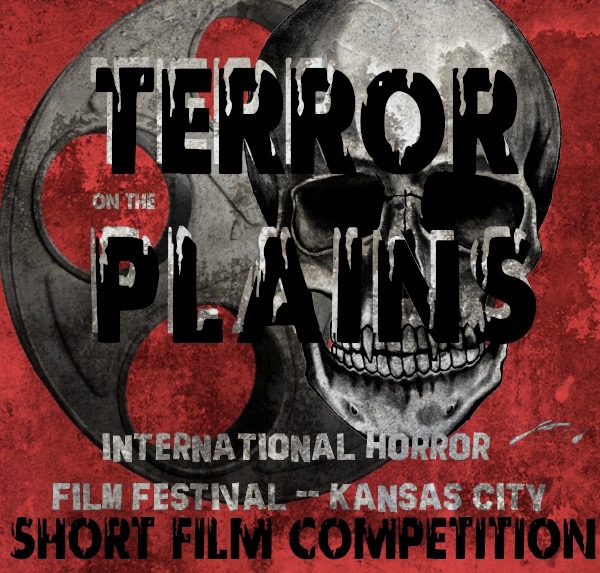 Terror on the Plains 2019 — SEPT 27-28 — Boulevard Drive -In
Terror on the Plains 8 returns to the Boulevard Drive-In on Sept. 27 and 28, 2019.
---
SUBMIT YOUR FILM:
The Terror on the Plains call for entries is now open. Submit your film to Film Freeway. Submission fee is $15.00. Films must be under 10 minutes. No exceptions.
Prizes and Awards:
BEST HORROR FILM: sponsored by IgnitionFX
BEST LOCAL FILMMAKER (The David Berry Award) sponsored by FilmKC
BEST YOUNG FILMMAKER (20 and Under): sponsored by KCAI
BEST FOREIGN FILM
AUDIENCE FAVORITE (new in 2019!)
Submit your film: Filmfreeway.com/TerrorOnThePlainsHorrorFilmFestival
For complete information and rules: Terror on the Plains Short Film Competition Rules.
---
Friday Sept. 27.
The Terror on the Plains International Horror Film competition begins around dusk and will be immediately followed by a brief awards presentation and then a feature film, TBD.
Our opening night feature film will be Tobe Hooper's classic. TEXAS CHAINSAW MASSACRE (1974) will be screened on Friday night. Don't miss this once in a lifetime opportunity to see one of the best horror films ever on a drive-in screen!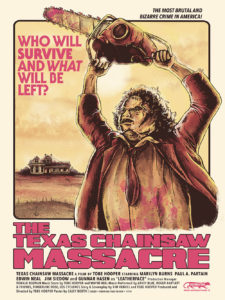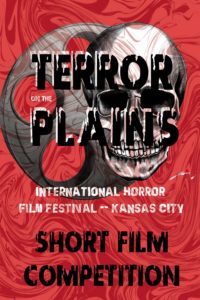 Saturday Sept. 28
Night Two will feature two classic horror films. The first film will be a THE BURBS, directed by Joe Dante and starring Tom Hanks and Carrie Fisher. The second film, CANDYMAN (1992) directed by Bernard Rose and starring Tony Todd and Virginia Madsen, will begin approximately 15 minutes after the conclusion of the first film.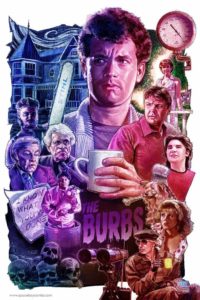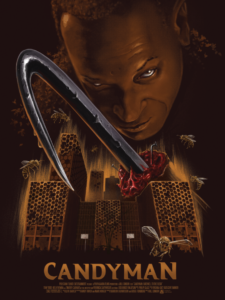 Both nights will feature costume and trivia contests for prizes. Saturday be sure to decorate your vehicle and sign up for the trunk or treat contest.
---
Terror Fest KC 2019 Vendors:
Earthbound Voices Paranormal
Killer Quinn Art
Rotten Rentals
Twisted Halloween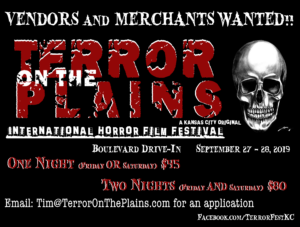 Wanna be a Sponsor or a Vendor? Contact Tim English at tim@terrorontheplains.com for an application.
For complete information and rules: Terror on the Plains Vendor Information.
Follow us on Facebook.com/TerrorFestKC/ and Instagram @terrontheplainskc.